Stryker Orthopedics issued a recall letter on August 19, 2016 for one of its hip implant heads. Stryker sent a letter to medical professionals advising them that the LFIT V40 femoral head was involved in a higher than expected series of product failures. These recalled hip implant components were manufactured between 2001 and 2011. No products were removed from the shelves because they had all either been implant or expired.
The manufacturer has not given much information about the recall circumstances but did state that their had been instances of the femoral stems not fitting the heads. Stryker has had problems with its femoral stem and head junction in the past. The company paid hundreds of millions of dollars to settle lawsuits involving the Styker Rejuvenate hip implant which created metallosis as a result of a faulty stem femoral head junction.
The V40 femoral head is used with several different types of Stryker stems including the Accolade stem. There are already lawsuits pending including one I filed involving the Accolade stem. This stem appears to be too small to properly secure the head. The case that I am litigating and others that I am familiar with involving the Accolade are brought by injured people suffering from metallosis leached from the defective joints between the metal stem and the head of the hip implant. Where there is micromotion between the stem and the head, the metal becomes scratched from the movement and corrosion takes place. This corrosion allows metal particles to leach into the hip compartment. These metal particles cause a condition called metallosis where the positively charged metal ions damage the tissue in the hip compartment. The tissue damage progresses to necrosis or death of the tissue and causes pain and inflammation. Frequently, MRI films will show fluid in the joint. Blood tests are usually ordered to check for high chromium or cobalt levels. Once the metallosis  process starts the only cure is surgery to redo the hip. These surgeries are called revision surgeries.
The V40 heads were used in the following Stryker products:Accolade TMZF, Hfx, Citation, LASST, Accolade II, Anato, Secur-Fit Advanced, and LSP76.
I reviewed several revision surgery operative reports last week that involved severe metallosis failure of  LFIT V40 femoral heads used with Accolade stems. The injuries were identical to the injuries that we saw from the Stryker Rejuvenate recall cases.
I expect to see more of these cases in the future because hip implant failure from this type of product defect takes a few years to occur and symptoms arise gradually so many people just think they are having normal pain.
If you or a loved one think they might have a failing implant I can provide a free legal review.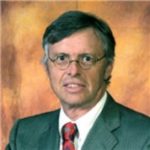 Admitted to practice law in all federal multidistrict litigation courts, the California State Bar and the Florida Bar. His philosophy is to provide aggressive, quality representations and seek fair compensation for individuals and their families who have suffered injury, death, or sexual abuse.