Products liability lawsuits against three different manufacturers of transvaginal surgical mesh devices were assigned to a single federal judge in a multidistrict litigation proceeding this week. The February 7, 2012 Order by the Panel on Multidistrict Litigation assigned lawsuits from all over the United States to the federal Court in Charleston West Virginia. A prior multidistrict litigation proceeding involving the C.R. Bard Avaulta vaginal surgical mesh has been pending in the Charleston Court for several years.
The panel of judges making this assignment reasoned that the reported defects in all of these mesh products were similar and that Judge Godwin in Charleston who has been handling the C.R. Bard Avaulta pelvic mesh litigation could use his experience to expedite the litigation involving the other manufacturers.
A multidistrict litigation is not a class action. Each woman will continue to have her own individual case and if the case does not get settled the case will be remanded to her home town for an individual trial. Each woman will have the right to make her own individual decision on whether to settle or take her case to trial.
Multidistrict litigation is frequently used in mass disasters such as an aircraft crash or a major hotel fire or collapse. It is expected that there will be thousands of women who will eventually file lawsuits. The widespread marketing of transvaginal surgical mesh to women in the United States is, in my opinion, a mass health disaster.
The lawsuits allege that the manufacturers of these products recklessly and negligently marketed these mesh products for surgical treatment of pelvic organ prolapse and stress urinary incontinence and put the companies' interest in making profits ahead of the safety of women. Pelvic organ prolapse (POP) and stress urinary incontinence (SUI) can be treated surgically in most cases using a women's native tissue without implantation of surgical mesh. The risks of complications are much lower if the mesh is not used.
In many cases with mesh implantation the mesh causes inflammation and infection. The implanted mesh also can shrink and cause chronic pain. Frequently, the mesh will start to extrude through the vaginal wall causing bleeding and pain. Many women have had multiple surgeries to try to trim the extruding mesh or cut deeper to try to remove parts of the mesh. It is practically impossible to remove the mesh because it is implanted deeply through the pelvis with strips or arms extending deep into the pelvis and towards the abdomen. Consequently, there may be no cure for some of these women. I have one client that has had 8 surgeries and is still in pain every day.
It appears that the manufacturers mislead the womens' doctors by promoting the mesh kits and being safe and effective for treating POP and SUI. The medical studies that the manufacturers used to promote these products describe the anatomical benefits of using the mesh to restore the vaginal vault but the studies did not look at the outcomes on the women who had the implants in the months and years after implant. The U.S. Food and Drug Administration has recently become concerned about the high rate of adverse outcomes after these implants and is conducting data collection to decide whether to order a recall to prevent future implant surgeries on such a broad scale. Many medical specialists believe that is a few limited cases a mesh implant might be warranted if the woman is fully and properly advised of the risks of bad side effects but that the wholesale promotion of these mesh products to all women with POP or SUI is dangerous and wrong.
These mesh kits probably cost less than $100 to manufacture but they are sold to hospitals for over $2,000. This high profit margin provides an inventive for the manufacturers to sell as many of these kits as they can. It will be interesting to see what juries think of this motive to oversell these devices. Many of the lawsuits ask for punitive damages against the manufacturers on this basis.
The three new manufacturers added to the multidistrict proceeding procedure are American Medical Systems, Inc., (AMS); Boston Scientific Corp.; and Ethicon, Inc. which is a Johnson & Johnson company. Each of these manufacturers makes a number of different transvaginal surgical mesh products in different sizes and designs but it appears that they all have unacceptably high rate of side effects and complications.
The coordination of these cases for pretrial management will help to define the scope of this national health disaster and provide a forum for the women and their lawyers to find out the truth about what these companies knew and why they chose to expose women to these horrible health complications.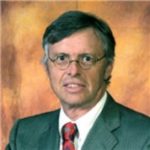 Admitted to both the California State Bar and the Florida State Bar, Joseph Saunders has also practiced in the United States District Court and the United States Court of Appeals. His philosophy is to provide aggressive, quality representation and seek fair compensation for individuals and their families who have suffered injury or death at the hands of insurance companies, large corporations, medical providers or governmental entities.