Last week the National Joint Registry for England and Wales reported that nearly one third of all Johnson & Johnson DePuy all metal hip implants over the last six years had failed. The Johnson & Johnson DePuy ASR was recalled last year in the U.S. The finding in this study is significant because the DePuy ASR has been on the market in the UK longer than in the U.S. This is not good news for DePuy ASR implant patients in the U.S. because it suggests that the ultimate failure rates here in the U.S. will likely climb.
Hip replacments have been generally expected to last for at least 15 years. The development of the metal on metal hip implants was promoted to have a longer useful product lifespan but that is proving not to be the case. The DePuy ASR and other metal on metal implants are failing because they generate metal debris that is toxic to the tissues in the hip compartment.
Lawsuits in the U.S. are mounting and attorneys are investigating how early DePuy knew that there was a problem with these implants. Most of the lawsuits filed allege that DePuy was culpably negligent by failing to recall the ASR hip implant as soon as they were aware of this problem.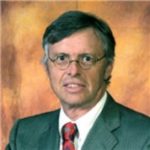 Admitted to both the California State Bar and the Florida State Bar, Joseph Saunders has also practiced in the United States District Court and the United States Court of Appeals. His philosophy is to provide aggressive, quality representation and seek fair compensation for individuals and their families who have suffered injury or death at the hands of insurance companies, large corporations, medical providers or governmental entities.