Johnson & Johnson may be close to an agreement to make payments that could reach $250 million to resolve an additional 1000 lawsuits related to the faulty ASR hip implant. These suits had all been excluded from the landmark 2013 ASR settlement that awarded $2.5 billion to settle thousands of earlier ASR related claims.
Bloomberg News reports that Johnson & Johnson is weighing whether to settle more that 1000 lawsuits over the removal of the recalled ASR implants that occurred after August 2013.
The company is reportedly considering the same settlement terms that had been offered to patients who had their ASR implants removed prior to last summer's cut-off date. Under that settlement the company paid an average of about $250,000 for each surgery and covered related medical costs to patients who had revision surgery prior to August 31, 2013. Patients must also have had the implant for at least 180 days before having it removed.
At the time of the 2013 agreement there were approximately 4000 cases excluded because they did not meet the settlement terms. At the time, it was
thought that Johnson & Johnson would have to make a subsequent settlement with additional patients as the devices failed. This recent agreement marks the first attempt for J&J to resolve the cases excluded in the 2013 settlement.
DePuy Orthopedics, the division of J&J that produced the ASR and Pinnacle replacement hips, recalled 93,000 of the ASR implants in 2010 citing an excessively high failure rate. Patients suffered from dislocations, pain, and the metallic debris from chromium and cobalt device has caused tissue death and metal poisoning.
The ASR ranks as one of the most-flawed medical implants ever sold and the pain and suffering it has caused is immeasurable. Over 30,000 patients in the U.S. had the ASR implanted. As these dangerous implants continue to fail, I fully expect that J&J will have thousands more related lawsuits to settle.
The ASR was the most popular of the metal-on-metal hip implants, but there are many other types where patients have experienced similar problems. These include the Smith & Nephew R3, the Stryker Rejuvenate, Biomet Magnum, Encore, Wright Profemur, Converse, Dynasty, and Lineage implants.
My firm Saunders & Walker has been handling medical device and hip recall lawsuits for over a decade nationwide and we will provide a free case evaluations. We are continuing to file hip implant lawsuits.
www.Saunderslawyers.com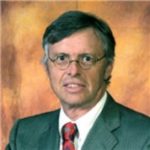 Admitted to both the California State Bar and the Florida State Bar, Joseph Saunders has also practiced in the United States District Court and the United States Court of Appeals. His philosophy is to provide aggressive, quality representation and seek fair compensation for individuals and their families who have suffered injury or death at the hands of insurance companies, large corporations, medical providers or governmental entities.