Roughly 1 in 10 Americans, 32 million, have a medical device implanted – artificial hips, knees, shoulders, ankles, pace makers, stents, cataract lenses, surgical mesh, breasts, IUD's, – are all just a part of a rapidly growing list. A study in JAMA Internal Medicine showed from 2008 to 2012, the FDA approved 400 implanted devices of moderate to high risk without any clinical testing. In 2015, the Food and Drug Administration received 16,000 reports of deaths associated with medical devices, yet one analysis estimated that only one percent of device-related deaths are reported to the FDA.
A recent article in The New York Times brings the dangers of medical implants into stark relief. In this case it was a metal-on-metal hip implant that almost killed Orthopedic Surgeon Dr. Stephen Tower. In 2006 Tower's hip failed and he was implanted with a metal-on-metal ASR XL, made by Johnson & Johnson. It was an implant he was very familiar with, having specialized in implanting the very same joint and similar others in his patients. Dr. Tower's own ASR implant was the beginning of a medical saga that has become all too familiar for other hip implant recipients. In his case The New York Times reported:
"Five years after his surgery, and in excruciating pain, Dr. Tower underwent more surgery, this time to have the device replaced. When the surgeon sliced into his hip, what he saw looked like a crankcase full of dirty oil. Tissue surrounding the hip was black. Cobalt leaking from the ASR hip had caused a condition called metallosis, destroying not only local muscle, tendons and ligaments, but harming Dr. Tower's heart and brain as well." 
As a result of his own experience Dr. Tower began to warn colleagues and Johnson & Johnson of the dangers of the ASR hip implants. In 2010, DePuy, the division of J&J making the implant withdrew the ASR from the market. The company blamed the withdrawal on slow sales, but continued to market their similar and equally dangerous Pinnacle hip implant. In 2013, Johnson & Johnson  agreed to pay at least $2.5 billion to settle more than 9000 lawsuits over the ASR hip replacements, and has since paid hundreds of millions more to settle Pinnacle lawsuits.
From 2002 to 2013, Consumer's Union has reported medical device recalls from six major manufacturers: Biomet, DePuy, Smith & Nephew, Stryker, Wright, and Zimmer. Stryker had the most recalls with 231 and DePuy was second with 150. While the recalls took many of these dangerous and defective implants off the market, they came too late for the tens of thousands of people already implanted with the devices. Since 2000, hip implant manufacturers have paid more than $7.5 billion in settlements. As of late 2017, more than 13,000 hip cases were still pending across the country – in particular, lawsuits involving Smith & Nephew's BHR and R3 hips and Stryker's LFIT V40 femoral head.
Like Dr. Stephen Tower, patients who still have a metal-on-metal hip are at risk of dangerous side effects. After death, the most serious of these are potentially dangerous levels of chromium and cobalt in patients' blood, leading to symptoms that include constant pain, disturbed sleep, mood swings, anxiety, hearing loss, vision trouble and tinnitis. Metal debris wears off the prosthetic and migrate through the body, poisoning tissue as it goes. In a recent study by BMC psychiatry, they found neurocognitive and depressive deficits caused by cobalt and chromium metallosis implant following metal on metal implant.
Larger studies of neurocognitive effects were indicated in this group. Even after patients have had the implants removed, the medical community is still learning about post-revision long-term neuropsychiatric symptoms.
The author of The New York Times article, investigative reporter Jeanne Lenzer, has also written a book, "The Danger Within Us: America's Untested, Unregulated Medical Device Industry and One Man's Battle to Survive It." In it she writes about how millions of Americans are implanted with medical devices with almost no proof that they are safe. Through lax oversight by the FDA, insufficient testing, and the web of commercial incentives governing their use, defective medical devices keep being brought to market and implanted in unsuspecting patients. Even after patients are harmed, manufacturers and the FDA often refuse to take responsibility.
From 2008 to 2012, the FDA approved 400 implanted devices of moderate to high risk without any clinical testing. The public assumption is that approval requires rigorous testing of medical devices while in fact, the overwhelming majority of medical devices on the market that are implanted in patients undergo no clinical trials. Of the very high-risk devices capable of causing serious injury or death, of those devices only 5 percent even underwent two clinical trials. According to Lenzer, " The standard for many medical devices is no standard at all. Since medical devices didn't come under regulatory control by the FDA. Until 1976, the agency simply grandfathered in all devices that were already on the market under a provision known as 510(k), which allows manufacturers to sell most new devices without requiring any clinical testing as long as the manufacturer says its product is 'substantially equivalent' to an existing device."
Take the DePuy Pinnacle metal-on-metal hip implant for example. The device realized enormous profits for DePuy and was known within the company as the "Billion Dollar Baby." It was implanted 150,000 Americans before it was taken off the market in 2013. During the first lawsuits against DePuy regarding the device it was uncovered that the artificial hip wasn't even tested in humans before it was first sold and surgically implanted.
The 510(k) loophole has been allowed to continue and dangerous medical devices are still being brought to market with poor oversight and insufficient testing. In the current regulatory climate deregulation is being advocated with supporters insisting it will speed getting lifesaving devices to market. In the case of metal-on-metal hip implants, that presumption hasn't borne true. With the number of serious injuries and device-related deaths continuing to climb, deregulation would seem to be instead life threatening, and a grave threat to public health.
At Saunders & Walker we continue to accept and file hip implant lawsuits against many of these manufacturers. We are actively investigating the cases of patients who believe they were injured by metal-on-metal hip implants. If you or a loved one were injured after a hip replacement, had an implant fail prematurely, or are suffering from metal poisoning caused by an implant, Saunders & Walker can help. Contact us for a free consultation and learn more about case eligibility.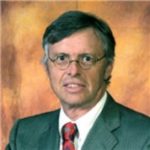 Admitted to practice law in all federal multidistrict litigation courts, the California State Bar and the Florida Bar. His philosophy is to provide aggressive, quality representations and seek fair compensation for individuals and their families who have suffered injury, death, or sexual abuse.