Zimmer Holdings, Inc. a maker of artificial hips bought Biomet Orthopedics for $13 Billion today to be in a position to challenge Johnson & Johnson which is the biggest manufacturer or artificial hips in the market place.  DePuy which made the recalled ASR is a division of Johnson & Johnson. The ASR metal on metal hip implant was recalled in 2010 and is the subject of a $2.5 billion product liability settlement.
Both Zimmer and Biomet have had hundreds of lawsuits for failed hip implants. Zimmer has had issues with loosening of its metal on metal Durom cup and Biomet recently announced a settlement that may exceed $100 million relating to its Magnum and M2A.
Another big player in the orthopedic hip implant market is Stryker which has had its problems with hip implant recalls as well. The Stryker Rejuvenate and AGB II was recalled in 2012 for hip implant failures relating to cobalt and chromium metal debris leaching from the modular neck joint. Hundreds of lawsuits are pending against Stryker in New Jersey state court and in federal courts.
Financial analysts are speculating about further consolidation in the medical device market. Smaller players such as Smith & Nephew and Wright Medical may be targets of future buyouts. Both of these companies have had product liability lawsuits over their hip implants. The Smith & Nephew R3 was recalled in 2012 and Wright Medical's Converse metal on metal hip is the subject of federal multidistrict product liability litigation in the Northern U.S. District Court in Georgia.
As a product liability lawyer specializing in hip implant cases, I wonder whether this consolidation in the industry will improve consumer safety. Certainly, the safety record of these companies could not be worse than it is now with all the recalls and product failures.
I can only hope that the larger consolidated companies will do a better job of patient and consumer safety. On the other hand the lack of competition in the industry that will result from this consolidation usually will cost the consumer more money for the products.
I am happy to answer any individual questions about product liability claims involving any artificial hip implant products.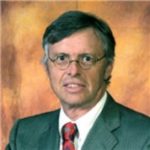 Admitted to both the California State Bar and the Florida State Bar, Joseph Saunders has also practiced in the United States District Court and the United States Court of Appeals. His philosophy is to provide aggressive, quality representation and seek fair compensation for individuals and their families who have suffered injury or death at the hands of insurance companies, large corporations, medical providers or governmental entities.