Pharmaceutical drug manufacturer GlaxoSmithKline will pay $3 Billion to settle for civil and criminal illegal marketing schemes that were the subject of a U.S. Government investigation. The investigation of the drug company included inquiry into Glaxo's promotion of Avandia, a diabetes drug that has likely resulted in many deaths due to heart attacks. Medical advisory panels at the FDA had concluded that the very limited benefit of taking the diabetes medication likely did not justify the increased heart attack risk of taking the drug for most patients.
In my opinion, GlaxoSmithKline put their own financial profits ahead of patient safety and officers and employees of the company involved in this crime should have faced criminal convictions rather than simply paying shareholder funds to avoid responsibility for the harm that they have done to diabetes patients.
This is the largest legal settlement by the U.S government with a drug company. The next biggest settlement was a settlement with Pfizer pharmaceutical company for $2.3 billion a few years ago. That settlement also involved illegal marketing of drugs.
GlaxoSmithKline has also settled many private civil lawsuits and class actions by patients who had taken Avandia and suffered heart attacks. Many civil cases are still pending against the company but none have gone to jury trial yet as far as I know.
Unfortunately, it has become commonplace for our major drug manufacturers to over promote drugs to increase sales even it kills or injures members of the public. Drug companies have apparently decided that it is more profitable to develop new promotions to sell more drugs they already make rather than to develop new drugs that could really help people. This profit scheme involves promoting drugs based upon their ability to sell them rather than whether the drugs actually provide a benefit to the patients.
The medical device industry appears to be following the same dangerous marketing practices as the pharmaceutical companies. The recent medical disaster involving the promotion of metal on metal hip implants that are failing should prompt a similiar federal investigation. The DePuy ASR metal on metal hip implants and the Zimmer Durom Cup hip implants are no longer on the market as a result of high failure rates. Our firm is also seeing increasing failures of the Biomet and Smith & Nephew metal on metal hip implants as a result of metallosis.
It will be interested to see if the U.S. government investigates the marketing of these metal on metal hip failures. This epidemic of hip implant failures is costing the taxpayer millions of dollars in medicare expense in addition to the pain and suffering of the hip implant patients. The FDA is currently conducting a long term study to develop better data on these metal on metal hip implant failures. I hope that this data will supply the foundation for an investigation of the marketing practices in the medical device industry for the all out promotion of metal on metal hip implants.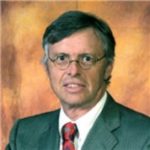 Admitted to practice law in all federal multidistrict litigation courts, the California State Bar and the Florida Bar. His philosophy is to provide aggressive, quality representations and seek fair compensation for individuals and their families who have suffered injury, death, or sexual abuse.