A Los Angeles jury awarded $8.3 in damages to Loren "Bill" Kransky today after a four week jury trial. Johnson and Johnson's DePuy division was found negligent for marketing a defective product. One juror commented to Bloomberg Media that he felt like Johnson & Johnson and DePuy should be punished for knowing about the problem and continuing to recommend the ASR implant to doctors and patients.
Lorie Gawreluk, a spokesperson for Depuy Orthopedics, refused to accept the jury's finding and said that the company will appeal and will ask the judge to throw out the jury verdict. The jury found that the DePuy ASR XL was a defective product and that the management of DePuy put its own profits ahead of patient safety.
The DePuy ASR was recalled in 2010 as a result of an extremely high failure rate and there are over 10,000 additional lawsuits pending that DePuy has refused to settle. DePuy is offering to pay co-pays and out of pocket expenses through the Broadspire Insurance Adjusting firm.
According to the Australian Registry 44 percent of the DePuy ASR hips implanted in that country have failed of the last seven years.
A second trial against DePuy and Johnson & Johnson for the DePuy ASR hip implant is beginning in Chicago next week. There are multiple other trials involving the DePuy ASR that are set to begin later in 2013.
I suspect that it will take a few more jury verdicts before DePuy realizes that they can't continue to deceive the public about this terrible product and about their irresponsible conduct that has endangered the public and cause thousands of ASR implant patients to undergo revision surgeries that should not have been necessary.
My law firm is handling a number of these cases and I am happy to answer any individual questions about this litigation. I can be reached at 800-748-7115 or at Joe@Saunderslawyers.com
http://www.youtube.com/watch?v=tCoJBaX0amU
.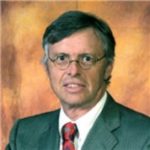 Admitted to both the California State Bar and the Florida State Bar, Joseph Saunders has also practiced in the United States District Court and the United States Court of Appeals. His philosophy is to provide aggressive, quality representation and seek fair compensation for individuals and their families who have suffered injury or death at the hands of insurance companies, large corporations, medical providers or governmental entities.