Today for the first time settlement numbers were reported for the first three DePuy ASR metal on metal him implant settlements. It is reported that the first three cases settled for a total of $600,000 which comes to $200,000 per case.
This is at the very low end of what some commentators had expected. I do not expect that a substantial number of plaintiffs will settle their cases for amounts at that level. However, there are many factors that go into the settlement of a lawsuit.
How Are Lawsuit Settlement Amounts Determined?
First, no amount of money is fair, in my opinion, to compensation a person for a loss of part of their health. We only get one body in this lifetime and when it is permanently damaged money is inadequate as a means to make a person whole. That being said the legal system does not have any other remedy to attempt to right the wrong done or to provide justice except for the payment of money compensation.
Therefore, in order to settle a lawsuit or decide a jury trial people have to come up with a number to resolve the case. Usually, in the settlement of a lawsuit both sides try to predict ranges that a jury is likely to award. There are a number of factors that usually go into this estimation by attorneys on both sides. This process occurs in almost all kinds of lawsuits and will certainly be part of the process in the DePuy ASR lawsuits.
One factor that goes into this prediction of what a jury might award is how bad the wrongdoing of the defendant was and a consideration of how mad a jury might be about that wrongdoing. In the DePuy ASR case most of the evidence is under seal and protective orders so it is not publicly known exactly what Johnson & Johnson and DePuy knew about the dangers of this product and when they knew it. We do know that DePuy did not do much testing of the ASR before putting it on the market.
Another factor in the settlement process is how badly was the plaintiff injured and how well did the plaintiff recover from the injury. This can vary greatly so it is possible that the three cases that settled had plaintiffs that recovered fairly well from the hip revision surgery. Plaintiffs who did not recover well or who had further complications might demand significantly more to settle their cases because their injuries are more severe.
The amount of medical expenses and lost income is also a factor in predicting jury verdicts and calculating settlement ranges. Therefore, DePuy ASR plaintiffs who have higher medical expense or significant lost income from the hip implant failure may have cases with higher potential settlement values.
An important settlement factor for both sides in every case is each parties willingness to go to trial and take the risks of an adverse result and an appeal that will take years and possibly a second trial if the case is reversed on appeal.
So the personal peace of mind of having a case resolved with a known outcome influences many lawsuit settlement decisions that might seem too high or too low to outsiders looking at the facts of a case.
Will There Be A Class Action Settlement?
No, there will not be a class action settlement of the lawsuits because these cases have not been certified as a class action lawsuit. These DePuy ASR individual lawsuits have been sent to United States District Judge David Katz for pretrial management in what is known as a multidistrict litigation proceeding. However, if individual plaintiffs do not decide to settle their cases those cases will be sent back to the city of the plaintiff's residence for a jury trial.
It is possible that Johnson & Johnson and DePuy will make a global settlement offer to settle all cases. That type of offer may provide for similar settlement offers for similar types of cases based upon objective standards set forth in the offer. However, no plaintiff would be required to accept that offer and each plaintiff would be free to have a trial on their individual case. This is different from a class action in which an identical offer is made to plaintiffs. Class action lawsuits and settlement are more appropriate in cases involving only economic losses where the losses can be calculated based only upon monetary losses rather than harms such as physical injury, pain, suffering, and loss of ability to enjoy life.
Are Other Jury Trials Scheduled for DePuy ASR Cases?
These recent settlements were discouraging to some of us who wanted to see what a jury thought of these cases. One factor that I discuss above for valuing cases is predicting what juries will think of cases. Since there have been no jury trials so far in the DePuy ASR litigation we can only make educated guesses what juries will do. Frequently, once we have several jury verdicts to review we can make better predictions about what case values and settlement should be. These early trials are often called bellwether trials because the give us an indication on what juries think of the case. On the other hand, juries can give such widely varying results that some lawyers and judges question the value of a very small number of jury verdicts as really predictive on a large scale what would happen if a significant number of cases went to jury trial.
I certainly hope that Johnson & Johnson and DePuy will make higher offers in the future than those announced today in the news media. It has now been two years since the DePuy ASR recall and it is a gross injustice for those injured patients to continue to wait for some reasonable settlement offer for those that want to settle. As a trial lawyer, I look forward to the opportunity to try some of these cases before a jury and to hold Johnson & Johnson accountable for the harm and suffering that they have caused.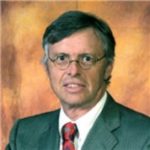 Admitted to both the California State Bar and the Florida State Bar, Joseph Saunders has also practiced in the United States District Court and the United States Court of Appeals. His philosophy is to provide aggressive, quality representation and seek fair compensation for individuals and their families who have suffered injury or death at the hands of insurance companies, large corporations, medical providers or governmental entities.