Johnson and Johnson subsidiary Ethicon notified judges today in state and federal product liability lawsuits that it was recalling and would no longer market the transvaginal mesh products that are the subject of consumer lawsuits. Hundreds of lawsuits have been filed against Johnson and Johnson and Ethicon in the last two years over serious side effects suffered by women who have had Ethicon transvaginal mesh products implanted for pelvic organ prolapse and stress urinary incontinence.
Many women have suffered serious and sometimes permanent side effects such as pain, bleeding, inflammation, extrusions into the vagina and pain during intercourse. Frequently, even repeated surgeries do not cure the problems. The FDA issued a safety alert in July of 2011 about the high number of serious side effects and questioned whether there was really any benefit to the use of the mesh products over the traditional surgery that uses a women's native tissue with sutures rather than implanting a foreign substance such as mesh. The FDA is continuing to follow the medical literature and the reported adverse events for these products and those of other manufacturers such as Boston Scientific, Bard, Coloplast, and American Scientific.
The Ethicon products that were recalled are:
the GYNECARE TVT SECUR™ system,
GYNECARE PROSIMA™Pelvic Floor Repair System,
GYNECARE PROLIFT™ Pelvic Floor Repair System, and
GYNECARE PROLIFT+M™ Pelvic Floor Repair System
Gynecare Woldwide is a division of Ethicon, Inc. which is a subsidiary of Johnson and Johnson.
These products are the subject of coordinated litigation in the State of New Jersey courts and are the subject of a federal multidistrict litigation in Charleston, West Virginia. None of the lawsuits has gone to trial yet but I anticipate that the first jury trial will take place within the next year.
I have filed a number of new cases in the last few weeks and I expect the recall to prompt many more women who might not have been aware that the transvaginal mesh products are defective products to seek legal advice about making a claim for compensation against the manufacturer. I believe that the transvaginal mesh products made by the other manufacturers have the same problems and side effects as the Ethicon products and we may see recalls of these other transvaginal mesh products in the future.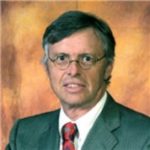 Admitted to both the California State Bar and the Florida State Bar, Joseph Saunders has also practiced in the United States District Court and the United States Court of Appeals. His philosophy is to provide aggressive, quality representation and seek fair compensation for individuals and their families who have suffered injury or death at the hands of insurance companies, large corporations, medical providers or governmental entities.