On March 24, it was announced that Johnson & Johnson's Ethicon subsidiary had reached a settlement in a bellwether trial over their transvaginal mesh devices. That settlement came shortly after a California jury delivered a $5.7 million verdict against J&J's Ethicon over their Gynecare TVT Abbrevo vaginal mesh device.
The settlement came during a bellwether trial that was part of a federal mass tort against J&J's Ethicon division that included 30,000 cases. Details of the settlement have not been disclosed, but it is a clear sign that – after losing 3 of 4 large verdicts – that J&J believes that realistic settlement offers are preferable than to continue going to trial.
Including the Johnson and Johnson cases, there are currently over 70,000 cases in the United States relating to transvaginal mesh devices. Use of transvaginal mesh to repair pelvic organ prolapse became widespread in spite of early reports of problems caused by the mesh. In spite of manufacturers insistence on the safety of the devices, patients suffered horrific complications following implantation of pelvic mesh in hundreds of thousands of women during  surgeries to treat pelvic organ prolapse and stress urinary incontinence. This led a multitude of lawsuits being filed against the makers of these devices. American Medical Systems, C.R. Bard, Boston Scientific, and Johnson & Johnson's Ethicon unit all have been named in various mesh implant lawsuits. The evidence in these cases demonstrates that these companies put their own corporate profits ahead of any concerns for patient safety.
A larger scale settlement is in progress with transvaginal mesh manufacturer American Medical Services (AMS). Ethicon and Johnson and Johnson have been resistant to any global settlement of cases and continue to fight each individual case.
I believe this Johnson & Johnson settlement may influence other manufacturers to stop their delaying tactics and begin considering settlement offers. Saunders & Walker will continue accepting cases on behalf of patients harmed by these dangerous and defective surgical mesh products. I have been a member of the Plaintiff Steering Committees for this federal litigation since its inception. My firm is committed to helping women who have been injured by these defective products. Call me if you have been injured by any of these products.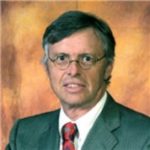 Admitted to practice law in all federal multidistrict litigation courts, the California State Bar and the Florida Bar. His philosophy is to provide aggressive, quality representations and seek fair compensation for individuals and their families who have suffered injury, death, or sexual abuse.