Today there are more than 100,000 lawsuits filed worldwide against seven pelvic mesh manufacturers. The majority of them are consolidated in one federal court in Charleston, West Virginia, but you would not know that from the media coverage. There has been none even though the numbers eclipse tobacco and asbestos litigation. The silence is deafening.
Polypropylene pelvic mesh, originally designed for hernia repair, was refashioned for use in women in the late 1990s. It was never tested by the U.S. Food and Drug Administration (FDA) and there were no requirements to do so by the agency. Pelvic mesh was created to shore up sagging pelvic organs and to treat stress urinary incontinence (SUI) and pelvic organ prolapse (POP).
Only after the FDA noted a five-fold increase in complication reports did it issue its warning in July 2011 that mesh-related complications are "not rare." Even that did not stop its use. Medical devices are very profitable.
Reports are still coming into the FDA about complications, pain chronic infection and erosion inability to have sex, disability and death. Women seeking an explant undergo at least two and sometimes more than a dozen procedures – first to get portions of the mesh out, often piece by piece, and finally a repair surgery to attempt to put her pelvic region back to something resembling anatomical and functional "normal." The mesh removal surgeries can be disfiguring, painful and often fail.
The Institute of Medicine in a 2011 called up on the FDA to abandon its policy of approving implantable medical devices with no clinical trials. Imagine a permanent implant that was not tested for safety and efficacy?
The IOM report said the 510(k) policy, named for the federal regulation, needs to be abolished. It allows a mesh maker to name a "substantially equivalent" product that is already being sold called a "predicate device" as a basis for approval.
"It's possible to have generations of products cleared on the basis of one predicate device that was itself never studied adequately," says Dr. Anne Weber, an expert on pelvic mesh use who has testified in many trials.
Today many of those transvaginal mesh implants, even those found defective, remain in the market. The TVT-O, made by Johnson & Johnson's Ethicon division, has twice been found defectively designed in two separate jury trials.
While other mesh makers have decided to offer some settlement monies, J&J/ Ethicon vows to take injured women to trial.
So far avoiding accountability has worked for the company. For example, in 2014, a judge determined J&J destroyed upward of hundreds of thousands of pages of legal documents that were supposed to be under a hold in preparation for pelvic mesh litigation.
Sort of like a corporation gone wild, between 2010 and 2013 the company accrued $5.4 billion in fines and settlements for wrongdoing in a non-mesh related series of bad judgments, including pleading guilty to the criminal misbranding of the off-market promotion of the antipsychotic drug Risperdal.
The company's policy appears to be – accept the fines and violations and move on – it's the cost of doing business. Just ignore their credo that their 'first responsibility is to the doctors, nurses and patients, to mothers and fathers and all others who use our products."
A new wave of cases against the healthcare giant may reverse the company's staunch refusal to help suffering women.
In a September 3 pretrial order (PTO #195), Judge Joseph Goodwin, who is overseeing 28,777 federal pelvic mesh cases against J&J/Ethicon, issued a schedule over the next six months for both sides to prepare 200 product liability cases for trial next year.
The longer the company waits, the more evidence mounts of links of polypropylene to cancer, to autoimmune disease, to the growth of biofilms. Four jury awards remain unpaid by J&J (Linda Gross $11.1 million; Linda Batiste $1.2 million; Jo Huskey $3.27; Coleen Perry $5.7 million) are all on appeal; the women have received nothing. Plaintiff Batiste just died from cancer. A half dozen other cases were settled quietly during or just before trial.
As the 200 cases are set for trial, Cavness v. Ethicon case is in progress now in Dallas before Judge Ken Molberg. Wicker v. Ethicon in Bergen Co. New Jersey was set for trial for September 28 but was just settled so that trial will not go forward. Rabiola v. Ethicon is set for October 26 in federal court in Austin Texas and 37 plaintiffs will have their defective mesh cases heard before Judge Goodwin December 7 in Charleston, WV (See Mullins et al v. Ethicon 2:12-cv-09311). Meanwhile seven cases naming defective Ethicon pelvic meshes are scheduled in Philadelphia beginning this December through March, 2016.
If the company cares about its corporate creed, it will use a fund so mothers and families can find some relief from the complications they suffer, funding these women to go to the most highly-skilled mesh removal doctors in the world. It will cost billions. Instead, J&J/Ethicon vows to fight until the day the bean counters decide it's time to throw in the towel and settle. That day will come, but it would be much better sooner rather than later.
In the meantime, we at Saunders and Walker are continuing to see new cases and file new lawsuits against Ethicon and other mesh manufacturers. Call us at 800-748-7115 for a free assessment of these cases.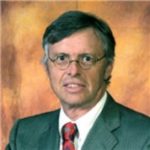 Admitted to practice law in all federal multidistrict litigation courts, the California State Bar and the Florida Bar. His philosophy is to provide aggressive, quality representations and seek fair compensation for individuals and their families who have suffered injury, death, or sexual abuse.