Encore metal on metal hip implant patients have been suffering from metallosis  and implant failures similar to those that resulted in the recalls of the DePuy ASR, the Zimmer Durom, and the Smith & Nephew R3.
Encore of Austin, Texas is now owned by DJO Orthopedics of San Diego, California.  Encore had a small market share and has been under the radar of most attorneys who have focused on the larger players in the hip implant market such as DePuy, Biomet, Zimmer, Stryker, and Wright Medical.
The Encore hip is a little different from the other metal on metal hips because it has a polyethylene liner in the cup that has metal inlayed in the polyethylene that interfaces with the metal ball on the femoral implant. This results in metal on metal articulation between the cup and the ball that causes cobalt and chromium debris to  leach into the hip compartment. This leads to metallosis which is damage to the tissue that causes inflammation, fluid buildup, and pseudo tumor.  These are the symptoms that cause orthopedic surgeons to recommend that the hip be replaced. Doctors call this replacement a hip revision.
The Encore poly with metal inlay design was approved by the U.S. FDA under the 510(k) "grandfather" provisions so the Company does not have preemption immunity defenses that have been raised by some other manufacturers that have introduced new designs and have had their devices approved through the PMA or Premarket Approval Process at the FDA. It is questionable in my mind whether the Encore design was appropriate for submission to the FDA under the 510(k) pathway to the market since it may not be the substantial equivalent of devices that were already on the market.
My law firm is representing Encore hip implant patients who have had failures of the device as a result of the metal damage to tissue in the hip compartment. I am happy to answer questions about the Encore hip or to review cases.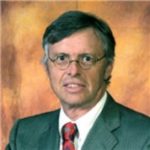 Admitted to both the California State Bar and the Florida State Bar, Joseph Saunders has also practiced in the United States District Court and the United States Court of Appeals. His philosophy is to provide aggressive, quality representation and seek fair compensation for individuals and their families who have suffered injury or death at the hands of insurance companies, large corporations, medical providers or governmental entities.