The jury has begun deliberations after an eight-week bellwether trial in Dallas accusing Johnson & Johnson and its DePuy Orthopedic division of negligence, gross negligence, defective product design, failure to warn and violations of the Consumer Protection Act for its actions marketing its line of Pinnacle metal-on-metal hip implants.
According to Bloomberg News, lawyers for the plaintiff told jurors in their closing that Johnson & Johnson, to protect billions of dollars in sales, ignored reports that the metal-on-metal version of its Pinnacle hip implants failed at alarming rates. They also accused the DePuy unit of overlooking reports of design flaws and misleading doctors about the implant's failure rate to protect sales.
The plaintiff in this trial is Kathleen Herlihy-Paoli, a Montana woman who claims that complications from the device forced her to have the hips removed. Her lawyers argued the cause was metal poisoning resulting from cobalt and chromium material leeching into her bloodstream from the DePuy Pinnacle metal-on-metal hips she had been implanted with.
In many ways this trial has mirrored that of the earlier DePuy ASR trial, which resulted in a landmark settlement expected to near $4 billion and is one of the biggest and most expensive medical device failures in history. The ASR was a defective design; the cup and ball components for would strike each other and release metallic debris inside patients. It resulted in pain and joint dislocations, infections and bone fractures, and has required thousands of painful revisions.
In the ASR trial, Johnson & Johnson also contended that the joint was completely safe, except that damning internal company documents were introduced during that trial showing that J&J had long known the ASR was defective, yet continued to market the device. Rather than make patients aware of potential health risks from having an A.S.R. implant, DePuy knowingly chose to conceal any damaging findings in an attempt to limit its liability.
In this trial, Johnson & Johnson again tried to convince the jury that the Pinnacle – whose design the flawed ASR was based on – was safe, yet testimony from company executives including DePuy Chairman Andrew Ekdahl, doctors, and health experts contradicted the "safe" claim at every turn. Ekdahl continued to insist the Pinnacle was safe even after plaintiff's lawyers introduced e-mails that clearly showed DePuy executives were being told as early as 2008 of a case of extensive tissue damage caused by the Pinnacle hip. Their response upon learning of the case was to tell colleagues to "keep quiet for now."
They can no longer keep quiet. This is the only the first of over 6,200 Pinnacle lawsuits to be heard, and Johnson & Johnson will have to answer to each and every patient they have harmed. The Pinnacle was a dangerous and defective product and lives have been ruined because the company insisted on placing profits above the health of their patients.
The jury will deliver a verdict soon and hopefully it will reflect how Johnson & Johnson knowingly marketed the Pinnacle, a flawed and dangerous device, and placed the welfare of their corporation above the people they serve. The evidence in this trial was clear and Johnson & Johnson needs to be held fully accountable.
Our firm is continuing to file DePuy Pinnacle and ASR lawsuits and we are available to review any hip implant case on a percentage fee.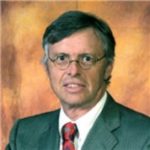 Admitted to both the California State Bar and the Florida State Bar, Joseph Saunders has also practiced in the United States District Court and the United States Court of Appeals. His philosophy is to provide aggressive, quality representation and seek fair compensation for individuals and their families who have suffered injury or death at the hands of insurance companies, large corporations, medical providers or governmental entities.