Finally, settlement payments in the 2.5 billion dollar DePuy ASR hip implant settlement are rolling in. The DePuy ASR hip implant was recalled four years ago in 2010 and 8 thousand lawsuits have been filed against the DePuy and Johnson and Johnson. The settlement was reached in November of 2013 to cover cases where the DePuy ASR hip implant patient had need a revision surgery before August 13, 2013. A complicated claims process was set up that was expected to begin payments in June or July 2014 and some payments were made during those months but it was not until late July and early August 2014 when substantial numbers of payments have been issued.
Base payments of $250,000 per case are paid first and then those with exceptional or extraordinary injuries can apply for additional compensation that will be paid later this fall.
As of today's date it is estimated that over $250 million in payments has been made.
In my opinion, it is likely that there will be a second settlement program for those DePuy hip implant patients who have had revisions after the August 31, 2014 deadline for the current settlement program.
There are several other hip implant litigations that have settlement programs including Biomet Magnum M2A, Stryker Rejuvenate and Stryker AGB II, and Zimmer Durom Cup hip implants.
My law firm is handling cases in all of these settlement programs.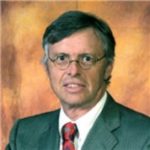 Admitted to both the California State Bar and the Florida State Bar, Joseph Saunders has also practiced in the United States District Court and the United States Court of Appeals. His philosophy is to provide aggressive, quality representation and seek fair compensation for individuals and their families who have suffered injury or death at the hands of insurance companies, large corporations, medical providers or governmental entities.