http://www.usasrhipsettlement.com/Un-Secure/Documents.aspx
After weeks of details being released about the multi billion dollar settlement offer in the Johnson & Johnson DePuy ASR Hip Implant Litigation, today, the full written settlement agreement was released. The Settlement offer provides for a base payment of $250,000 for one revision surgery to remove an ASR hip implant. It provides for an additional $250,000 if bilateral ASR implants needed to be removed or if a revision on one side fails again and a re-revision is necessary
All medical bills and medical health insurance liens and Medicare liens will be paid outside of the settlement so those amounts do not need to be deducted from the ASR implant patient's recovery.
There are adjustments to the base payment based upon length of time the implant was in place and body weight. There is also an extraordinary injury fund that will pay additional amounts for complications from the revision surgery such as pulmonary embolism, deep vein thrombosis, dislocation, foot drop, infection after revision, heart attack, stroke or death after revision, and extraordinary out of pocket loss of wages or income due to revision surgery.
DePuy has a right to walk away from the settlement if more than 6% of those eligible elect to reject the settlement and go on to trial in court on their legal cases.
Payments under this agreement would be made in the summer of 2014.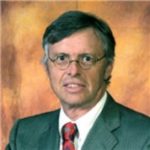 Admitted to both the California State Bar and the Florida State Bar, Joseph Saunders has also practiced in the United States District Court and the United States Court of Appeals. His philosophy is to provide aggressive, quality representation and seek fair compensation for individuals and their families who have suffered injury or death at the hands of insurance companies, large corporations, medical providers or governmental entities.