Boston Scientific, a manufacturer of pelvic mesh implants, disclosed in a filing with the U.S. Securities and Exchange Commission that has agreed to pay $119 million to settle nearly 3,000 cases and claims to women who say they were injured by the company's vaginal mesh products for urinary incontinence and pelvic organ prolapse.
This is only a fraction of the $1.1 billion Boston Scientific has set aside to cover its legal expenses over the ongoing transvaginal mesh and bladder sling lawsuits. Prior to this settlement the company had lost two high profile transvaginal mesh verdicts. A Miami federal court jury ordered Boston Scientific to pay $26.7 million to four women after they found the company liable for selling faulty transvaginal meshes devices. Another West Virginia federal jury returned an $18.5 million verdict against Boston Scientific involving claims of injuries caused by mesh devices.
Even after this settlement, Boston Scientific is still facing more than 22,000 lawsuits nationwide from women who claim they were injured by the same devices. Boston Scientific is only one of the many makers of these devices facing lawsuits. American Medical Systems, C.R. Bard, Boston Scientific, and Johnson & Johnson's Ethicon unit all have been named in various mesh implant lawsuits. J&J recently began negotiating a settlement in regards to the Ethicon suits but only after losing several well-publicized lawsuits.
From their inception these dangerous mesh products were defective and have caused a myriad of painful and debilitating injuries in tens of thousands of patients. Women who had a vaginal mesh or bladder sling implanted to treat pelvic organ prolapse or stress urinary incontinence were put at needless risk and suffered catastrophic complications from these medical devices.
There are more than 75,000 personal injury and product liability lawsuits against the makers of these defective mesh products. These lawsuits are coordinated in the U.S. federal courts in Charleston, West Virginia but will be remanded to the residence states of the plaintiffs if they are not settled. and  manufacturers still continue to resist any type of comprehensive settlements. Settlement discussions drag on while women injured by these products continue to suffer. Boston Scientific has settled less than 15 percent of the lawsuits against them. Meanwhile, 22,000 other women whose lives were forever damaged by this company still seek justice. There are certainly thousand more who have been harmed by pelvic mesh who have not filed lawsuits.
The mass marketing of these mesh implants has resulted in a national public health disaster. In my opinion, this is an abuse of women by these corporations that care more about profits than the health of their patients.
Saunders & Walker continues to accept cases on behalf of patients harmed by these dangerous and defective surgical mesh products and to file lawsuits on their behalf.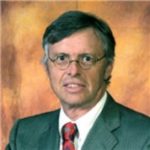 Admitted to practice law in all federal multidistrict litigation courts, the California State Bar and the Florida Bar. His philosophy is to provide aggressive, quality representations and seek fair compensation for individuals and their families who have suffered injury, death, or sexual abuse.