A state-court jury in Delaware two weeks ago ordered that Boston Scientific Corp. must pay $100 million to a Delaware woman who blamed the company's vaginal-mesh inserts for leaving her in constant pain and unable to have sex.
The verdict is the largest so far against Boston Scientific over its vaginal-mesh inserts and eclipses a $73 million award last year to a Texas woman who blamed the company's Obtryx sling for her injuries. This is also the first verdict after Boston Scientific agreed last month to pay $119 million to settle nearly 3,000 cases and claims to women who say they were injured by the company's vaginal mesh products for urinary incontinence and pelvic organ prolapse.
In this trial the jury also found that failing to alert doctors to the devices' faulty design, Boston Scientific engaged in fraud.  The jury also found that Boston Scientific's Pinnacle and Advantage Fit inserts were defectively designed and company executives conspired to hide the flaws from patients. This contributed to the decision to award the plaintiff $75 million in compensatory damages and hit the company with a $25 million punitive-damages award.
Nationwide the makers of these dangerous devices are facing over 70,000 mesh related lawsuits. Along with Boston Scientific, American Medical Systems, C.R. Bard, and Johnson & Johnson's Ethicon unit all have been named in various mesh implant lawsuits. J&J recently began negotiating a settlement in regards to the Ethicon suits but only after losing several well-publicized lawsuits
From their inception these dangerous mesh products were defective and have caused a myriad of painful and debilitating injuries in tens of thousands of patients. In 2012, the FDA ordered manufacturers to study rates of organ damage and complications linked to the devices after mesh-related lawsuits began to mount. Women who had a vaginal mesh or bladder sling implanted to treat pelvic organ prolapse or stress urinary incontinence were put at needless risk and suffered catastrophic complications from these medical devices.
With this verdict the jury made a loud and clear statement that Boston Scientific has to take responsibility for the harm these defective devices have caused. At Saunders & Walker, we continue to accept cases on behalf of patients harmed by these dangerous and flawed surgical mesh products.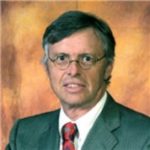 Admitted to both the California State Bar and the Florida State Bar, Joseph Saunders has also practiced in the United States District Court and the United States Court of Appeals. His philosophy is to provide aggressive, quality representation and seek fair compensation for individuals and their families who have suffered injury or death at the hands of insurance companies, large corporations, medical providers or governmental entities.