It wasn't so long ago that medical device makers led us to believe that metal-on-metal hip implants would revolutionize the industry and provide a better, safer alternative to older implant designs. But the revolution was short lived and the metal-on-metal devices began to fail almost immediately after their release. Unknowing patients patients suffering implant failure and tissue and bone damage caused by metallic debris, joint dislocations, infections and bone fractures.
What followed was the hubris and deceit of manufacturers continuing to insist metal-on-metal devices were safe, despite all evidence to the contrary. This resulted inthe largest medical device failure in history and billions have been paid to patients harmed by these dangerous implants. They have included the DePuy ASR and Pinnacle, the Stryker LFIT V40 Rejuvenate and ABG II, the Zimmer Durom Cup, the Smith & Nephew R3, Encore, Wright Profemur, Converse, Dynasty, and Lineage implants.
Biomet, manufacturer of the metal-on-metal M2a 38 or M2a Magnum hip implant continues to insist its devices were safe, ignoring much of the evidence to the contrary. The Biomet Magnum Hip was promoted for active and younger patients. Like other metal-on-metal hips problems with the Magnum were reported almost immediately after the device's release. They suggested the artificial hip implant is prone to fail within a few years of surgery. Patient's reports often described loosening, dislocation, wear or failure of the implant due to the design of the device. The implant is expected to last more than 15 years, yet many patients have required revision surgery within a few years to replace or correct problems with the M2A Magnum hip implants.
In a recent hearing Biomet was denied a summary judgment motion in the Magnum M2A Multi-District-Litigation. In what might be seen as a desperate last-ditch defense, Biomet asserted a state of the art defense in M2A lawsuits. Their assertion was that metal-on metal devices were designed, labeled, and sold based on the best data available at the time, and that concerns about metallosis weren't "generally recognized" or even known at the time. The judge went on to note that, "While Biomet discusses the 'state of the art' doctrines in 19 states, the Plaintiffs Steering Committee reports that, according to its review of the pending unsettled cases, there are plaintiffs from 39 states and the District of Columbia."
Biomet's desperate efforts to fight Magnum M2A lawsuits only means that patients with the company's defective and dangerous implants continue to suffer, and other patients who have been forced to have painful revisions have yet to be compensated for their suffering.
If you have received a Biomet Magnum implant, potential problems might include;
Unexplained Hip Pain
Swelling and Soft Tissue Damage
Unexplained Tumors
Difficulty Standing or Walking
Loosening of the Hip Implant
At Saunders & Walker we continue to accept and file hip implant lawsuits against many of these manufacturers. We are actively investigating the cases of patients who believe they were injured by Biomet hip implants. If you or a loved one were injured after a hip replacement, had an implant fail prematurely, or are suffering from metal poisoning caused by an implant, Saunders & Walker can help. Contact us for a free consultation and learn more about case eligibility.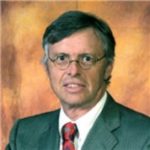 Admitted to practice law in all federal multidistrict litigation courts, the California State Bar and the Florida Bar. His philosophy is to provide aggressive, quality representations and seek fair compensation for individuals and their families who have suffered injury, death, or sexual abuse.