ASR Hip Implant Judge David A Katz posted a docket entry this afternoon which for the first time confirmed that there is a settlement in the DePuy ASR metal on metal hip implant litigation. It has been widely reported based upon unamed sources that there is a $4 billion dollar settlement in the works. However, there has been no official confirmation from the DePuy or Johnson & Johnson or the lawyers negotiating the settlement.
This docket entry today that there is a Settlement Oversight Committee is the first official acknowledgement that there is a settlement in the works. There is a hearing tomorrow Tuesday November 19, 2013 at 4:30pm EST and it is anticipated that the proposed settlement document will be released at that time.
Set forth below is the court's docket entry.
U.S. District Court
Northern District of Ohio
Notice of Electronic Filing
The following transaction was entered on 11/18/2013 at 1:52 PM EST and filed on 11/18/2013
| | |
| --- | --- |
| Case Name: | ASR Hip Implant Products Liability Litigation |
| Case Number: | 1:10-md-02197-DAK |
| Filer: | |
| Document Number: | 620 |
| | |
Docket Text:
SEALED Order re Settlement Oversight Committee. David A. Katz on 11/18/13. (S,R)
1:10-md-02197-DAK Notice has been electronically mailed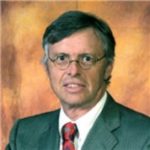 Admitted to both the California State Bar and the Florida State Bar, Joseph Saunders has also practiced in the United States District Court and the United States Court of Appeals. His philosophy is to provide aggressive, quality representation and seek fair compensation for individuals and their families who have suffered injury or death at the hands of insurance companies, large corporations, medical providers or governmental entities.