The FDA Manufacturer and User Data Base documents a surge in complaints about metal on metal artificial hip implants in 2010 continuing into 2011. The New York Times this week published an analysis of this surge of complaints over artificial hip implants. The analysis included a chart showing complaints involving the Zimmer Durom Cup and the DePuy ASR hip implants. Reported complaints relating to the Zimmer Durom Cup and the DePuy ASR both increased substantially each year from 2008 through the first six months of 2011.The New York Times article also discussed reported failures of the DePuy Pinnacle metal on metal implant. The DePuy Pinnacle metal on metal artifical hip is sold as the Ultamet. The Pinnacle model also is sold with poyethylene and ceramic liners for the cup that do not use a metal on metal articulation.
Metal on metal hip implants are also marketed by Biomet, Wright Medical, and Smith & Nephew. The New York Times article does not mention Biomet or Smith & Nephew by name but does report that many researchers fear that many all-metal hip implants may suffer from a generic flaws. For this reason, the Hospital for Special Surgery in New York City has stopped using all metal artificial hip implants of any kind.
On the legal front the United States Federal District Courts have established coordinated multidistrict litigation forums for some of these hip implant lawsuits brought by injured consumers. The DePuy ASR cases are coordinated in Toledo, Ohio. The Zimmer Durom Cup lawsuits are coordinated in Newark, New Jersey and the DePuy Pinnacle cases are coordinated in Dallas, Texas. So far attorneys have not filed as many lawsuits against Smith & Nephew which markets the Birmingham Hip Replacement known as BHR or against Biomet.
In May of 2011 the FDA requested information and proposals from the manufacturers of metal on metal hip implants to collect data to study the problem of the metal ion toxicity from these implants. The data generated from the FDA study will likely give us a clearer picture of whether all metal on metal implants have a common flaw that is causing these hip implant to fail. If this is the case it is likely that the number of consumer lawsuits will increase against Smith & Nephew and Biomet in addition to the cases that are now being filed daily against Zimmer and DePuy.
Medical research is also continuing to try to establish standard protocols for testing metallic ions in the blood of hip implant patients and standards for calibrating disgnostic equipment to test patients for tissue damage caused by the metal ion exposure. There is no medical consensus currently as to how high the metallic blood level of a patient should be before the surgeon recommends a revision surgery to remove the metal on metal implant. Some patients can have very high levels of metal ions in their blood and no pain and other patients have lower levels and are suffering significant pain. In the cases in my office that I have reviewed it appears that the treating surgeons are making clinical evaluations on a case by case basis.
In my opinion, all of the metal on metal hip implant manufacturers rushed to market these artifical hips and competed with each other to get bigger market share and profits for themselves. These companies did not properly test the hip implants or consider the existing medical literature that documented the risks of metalosis or metal ionic exposure to patients. This is a classic case of negligence and I expect the companies to be held accountable in the court system to the trusting implant patients who have been injured and are suffering the consequences of the irresponsible marketing by these companies.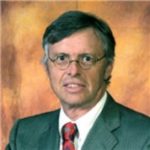 Admitted to practice law in all federal multidistrict litigation courts, the California State Bar and the Florida Bar. His philosophy is to provide aggressive, quality representations and seek fair compensation for individuals and their families who have suffered injury, death, or sexual abuse.