The United States Judicial Panel on Multidistrict Litigation issued an Order today coordinating all of the federal lawsuits involving Biomet metal on metal hip implants throught the United States. The Order sends the cases to Judge Robert L. Miller, Jr. in South Bend, Indiana. This isin the United States District Court for the Northern District of Indiana.
A hearing had been held on Thursday September 20, 2012 in New York City which I attended on behalf of my clients. At that hearing Biomet opposed coordinating these cases and argued that the lawsuits should be handled as individual cases in the cities in which they were filed. The Court rejected BIomet's arguments. This Order does not create a class action lawsuit. All of these cases are individual cases that are now being coordinated for pretrial management only. If they are not settled the individuals who suffered harm from these implants will have a right to a jury trial in the city in which the case was originally filed.
The Biomet M2A Magnum and the Biomet M2a-38 have been failing at a high rate as a result of metallosis. The appears to be a common problem with all of the metal on metal hip implants such as the DePuy ASR, the DePuy Pinnacle, the Wright Conserve Cup, the Zimmer Durom Cup, and the Smith and Nephew R3. The DePuy ASR and the Smith and Nephew R3s have been recalled but the others have not. However, very few orthopedic surgeons are implanting any metal on metal hips as of the last year or so because of the recalls and the high failure rates.
Within the next few weeks Judge Miller will likely schedule an organizational hearing to begin the process of discovery and case managment for the Biomet cases. I believe that there are over 75 Biomet lawsuits currently filed but I expect that there will be hundreds of these cases filed in the next few years as these hip implants continue to fail.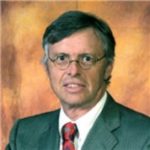 Admitted to both the California State Bar and the Florida State Bar, Joseph Saunders has also practiced in the United States District Court and the United States Court of Appeals. His philosophy is to provide aggressive, quality representation and seek fair compensation for individuals and their families who have suffered injury or death at the hands of insurance companies, large corporations, medical providers or governmental entities.