Another artificial knee implant has come under scrutiny after 25 plaintiffs filed suit in Los Angeles Superior Court over allegedly defective knee replacement devices marketed by B. Braun's Aesculap Implant Systems subsidiary. The lawsuit alleges that B. Braun concealed from regulators problems with its line of ceramic-coated artificial knees while still promoting the products to surgeons despite knowing they were prone to fail.
This complaint was filed in October, only a month after medical device maker DePuy was named in another knee replacement lawsuit involving its Synthes Attune knee replacement system. Patients had suffered after the implant failed from tibial baseplate failure or debonding. Essentially, the implanted artificial knee has been coming unglued from the patient's lower leg.
Like DePuy's Synthes Attune, Aesculap Implant Systems subsidiary marketed their "advanced surface" ceramic coated knees as superior to standard bare metal implants, and claimed they would last longer than traditional implants. However the lawsuit claims the ceramic joints are defective because they don't adhere properly to cement used to bond them with the patients' bones.
Equally troublesome was that the Aesculap Implant had been approved by the FDA in a less rigorous process than the standard medical device approval process – the 510(k) program – which does not require a new device to undergo human clinical trials if a manufacturer can demonstrate that the product is "substantially equivalent" to a device that was previously approved by the agency.
The suit further alleges that it is common for doctors who are removing a replacement knee implant to use a saw to cut through the bone cement. In revision cases involving Aesculap's ceramic-coated joints, surgeons found "the implant components were easily removed by hand, using just two fingers, or after a single mallet strike." It goes on to claim the company then failed to report the failures to the FDA.
If you or a loved one has suffered complications from a DePuy's Synthes Attune Knee Replacement System or an Aesculap Implant , please do not hesitate to contact Saunders & Walker for a free consultation. As failures escalate we will be available to answer any questions and provide you with important information about your knee implant.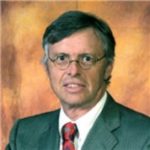 Admitted to practice law in all federal multidistrict litigation courts, the California State Bar and the Florida Bar. His philosophy is to provide aggressive, quality representations and seek fair compensation for individuals and their families who have suffered injury, death, or sexual abuse.