Johnson & Johnson baby powder with Talc would be a product that most consumers would assume to be safe. But the evidence presented to the California jury in Los Angeles over the last three weeks demonstrated that J&J had known for years that the talc in the baby powder could trigger ovarian cancer in women who used the powder on a daily basis for feminine hygiene.
The three week trial in the case of Eva Echeverria involved multiple medical expert witnesses on both sides. Johnson & Johnson had medical experts that attempted to refute the causal connection between the powder and the ovarian cancer.
There have been five trials in Saint Louis, Missouri involving ovarian cancer from talcum powder and the juries returned multimillion dollar verdicts in four of the cases and ruled in favor of Johnson & Johnson in one case.
There are a number of cases in the federal courts that have been coordinated in a multidistrict litigation before one federal judge. This is not a class action but a coordination of individual lawsuits.
Our firm is continuing to file lawsuits on behalf of ovarian cancer patients who used talcum powder for many years.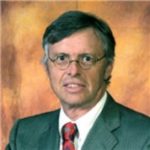 Admitted to practice law in all federal multidistrict litigation courts, the California State Bar and the Florida Bar. His philosophy is to provide aggressive, quality representations and seek fair compensation for individuals and their families who have suffered injury, death, or sexual abuse.