The proposed settlement offer from Johnson & Johnson and DePuy is estimated to pay about $350,000 for an individual with a failed DePuy ASR hip implant. While the details are not yet available to fully analyze and explain the settlement I expect that there will be a scale that provides more compensation for those that had bilateral hip revisions or who suffered complications. There should be additional compensation for lost wages or other extraordinary losses. It is reported that the settlement will remain open for those whose ASR implants have not failed yet but fail in the future.
The proposed settlement offer must be approved by the court and it is expected to include a provision that DePuy can withdraw from the settlement unless at least 94% of those with lawsuits agree to participate in the settlement. Provisions that a certain percentage of those with lawsuits agree to participate are common in settlements such as this. The Vioxx drug multidistrict litigation settlement had a similar percentage participation agreement. I am not aware of a large drug or device settlement where such a participation percentage was not met and caused the settlement to fail.
The settlement is likely to have medical requirements to qualify to establish that the failure of the hip implant was due to the defect in the product. Some hip implants fail for other reasons such as an infection contracted during the implant surgery. These infections can be dormant for months or years and are sometimes detected when the hip fails. It is likely that the settlement will have some provisions to pay less than the average pay out where there is medical evidence that the hip failure was from some other cause.
I expect that it will be a number of months before anyone receives any settlement money. It will take time for court approval and there will be a time period in which the 94% agreement must be achieved. In order for people to agree they will have to have the complete settlement document and see how it applies to their individual case.
The DePuy ASR was recalled in 2010 and there are over 12,000 lawsuits pending. It is estimated that about 7,500 of those lawsuits involve those who have failed implants that have required a revision surgery. DePuy sold over 36,000 of these hips that were implanted in the U.S. and over 96,000 sold world wide. The DePuy ASR hip is one of the worst implants ever put on the market. The failure rate is estimated to be over 40% so far.
My law firm Saunders & Walker is still accepting new hip implant cases involving the ASR. You can call me at 800-748-7115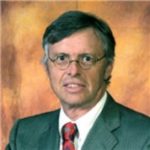 Admitted to practice law in all federal multidistrict litigation courts, the California State Bar and the Florida Bar. His philosophy is to provide aggressive, quality representations and seek fair compensation for individuals and their families who have suffered injury, death, or sexual abuse.