A Phoenix, Arizona jury today found that C.R. Bard, a manufacturer of IVC blood filters should pay $3.6 million to plaintiff Sherri Booker who was 37 years old when a Bard G2 blood filter was implanted. Her blood filter which was intended to prevent blood clots broke apart and metal fragments had to be removed from her heart during open heart surgery.
The inferior vena cava blood filters, known as IVC filters, have been implanted in thousands of patients even though the clinical evidence is scant that they are beneficial. The filters are little wire cages that are supposed to catch blood clots but some evidence suggests that they may create as many clots as they catch. The big problem with the IVC filters is that they are poorly designed and break apart or move over time. This can cause significant injuries such as those sustained by Sherri Booker.
There are thousands of lawsuits pending across the United States against Bard, Cordis and other manufacturers of these filters. The jury in the Booker case included a punitive damage award within the verdict. This means that they jury found that Bard was more culpable than just being merely negligent in the design of the product. A punitive damage award is only allowed where a company is found to have consciously disregarded public safety and put profits ahead of safety.
Our firm has filed a number of these IVC filter lawsuits. Please contact us if you have an IVC filter and would like us to investigate your case.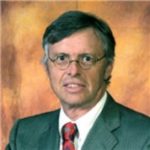 Admitted to both the California State Bar and the Florida State Bar, Joseph Saunders has also practiced in the United States District Court and the United States Court of Appeals. His philosophy is to provide aggressive, quality representation and seek fair compensation for individuals and their families who have suffered injury or death at the hands of insurance companies, large corporations, medical providers or governmental entities.