Teenage drinking has become an even worse concern for the health of teenagers. Medical research now shows it causes serious neurological problems in the developing brain. Excerpts from the New York Times report:
Teenagers have been drinking alcohol for centuries.

Public health experts regularly warn that teenage drinkers run greatly increased risks of involvement in car accidents, fights and messy scenes in Cancún.

The costs of early heavy drinking, experts say, appear to extend far beyond the time that drinking takes away from doing homework, dating, acquiring social skills, and the related tasks of growing up.

Mounting research suggests that alcohol causes more damage to the developing brains of teenagers than was previously thought, injuring them significantly more than it does adult brains. The findings, though preliminary, have demolished the assumption that people can drink heavily for years before causing themselves significant neurological injury. And the research even suggests that early heavy drinking may undermine the precise neurological capacities needed to protect oneself from alcoholism.

The new findings may help explain why people who begin drinking at an early age face enormous risks of becoming alcoholics. According to the results of a national survey of 43,093 adults, published yesterday in Archives of Pediatrics & Adolescent Medicine, 47 percent of those who begin drinking alcohol before the age of 14 become alcohol dependent at some time in their lives, compared with 9 percent of those who wait at least until age 21. The correlation holds even when genetic risks for alcoholism are taken into account.

The most alarming evidence of physical damage comes from federally financed laboratory experiments on the brains of adolescent rats subjected to binge doses of alcohol. These studies found significant cellular damage to the forebrain and the hippocampus.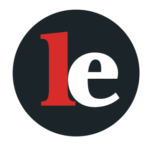 The Legal Examiner and our Affiliate Network strive to be the place you look to for news, context, and more, wherever your life intersects with the law.