In today's St. Petersburg Times, there is a front page story about Eli Lilly's apparently successful efforts at marketing the drug Zyprexa to children. The FDA is about to approve the drug's use for children in spite of the dangerous side effects which include diabetes. Children are even more susceptible to these side effects. In the article, I am quoted as saying that Eli LIlly isn't fazed by the lawsuits since it sees them as a cost of doing a billion dollar business. Zyprexa, in spite of the dangers, has been a boon for the pharmaceutical company.
For more information on this subject, please refer to the section on Drugs, Medical Devices and Implants.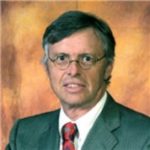 Admitted to practice law in all federal multidistrict litigation courts, the California State Bar and the Florida Bar. His philosophy is to provide aggressive, quality representations and seek fair compensation for individuals and their families who have suffered injury, death, or sexual abuse.