A lawsuit filed February 16, 2011 by Zimmer, an orthopaedic device manufacturer, against consumer justice attorneys raises some interesting questions about defective or recalled products litigation and public advertising for those cases. Zimmer, a company based in Warsaw, Indiana manufactures a large variety of orthopaedic implants including hips and knees. Zimmer has been defending lawsuits over its Durom Cup hip implants since a brief product sales suspension in 2008. More recently lawsuits have been filed against Zimmer over its NexGen High Flex Knee implant.
Some attorneys advertising for the knee implant cases have made statements on television, over the internet, and in mailings that Zimmer feels are misleading, inaccurate, and defamatory. Zimmer alleges in its lawsuit that these statements have had an adverse effect on Zimmers reputation and on its product sales. The lawsuit raises some interesting questions about First Amendment Freedom of Speech to warn consumers about possible dangers of products and to advertise for business and about Zimmer's right to protect its business interests against public statements if those statements are inaccurate.
One of the issues raised in Zimmer's lawsuit, Zimmer v. Kresch, is a statement made in advertsing that the Zimmer NexGen High Flex Knee had a "high failure rate". There may be two sides on this issue. There was a Study in 2010 that reported a high failure rate for the NexGen High Flex Knee with a MIS Tibial baseplate for the cases within that study. However, the NexGen Knee has many different models that are sold worldwide. The registries in the countries that have them such as Australia don't show a high failure rate for the NexGen. This may turn out to be a jury question whether this is actionable defamation or whether it is misleading. It is possible that these statements are protected by the First Amendment and that the case will not get to trial.
The second major issue in the case is the statements made by the advertising lawyers that the NexGen Knee has been recalled. The NexGen Knee has never been removed from the market so at first look it might seem that this is clearly an inaccurate statement. This is not so clear as it might seem. The FDA regulates hip and knee implants and the FDA definitions of a recall is broader than just removal of a product from the market. Under FDA definitions a "recalled product" is not limited to the device alone, it includes the device, labeling, and packaging. To the FDA a recall also includes the modification of a marketed product.
FDA definition of recall: a firm's removal or correction of a marketed product that the FDA considers to be in violation of the laws it administers and against which the agency would initiate legal action such as seizure of the product.
The NexGen High Flex Knee with the MIS tibial baseplate was the subject of an official recall which the FDA monitored, classified as a Class 2 in terms of severity of the problem, and assigned a recall number: Z-2409-2010.
This particular recall is a modification of labeling, specifically the surgical technique. Zimmer made a modification to the surgical technique and instructions for use. They added a warning to fully cement and pressurize the anterior and posterior surfaces of the tibial component, and to strongly recommend the use of a drop down stem extension.
For more detail, FDA regulations can be found on the FDA website at
http://www.fda.gov/MedicalDevices/DeviceRegulationandGuidance/PostmarketRequirements/RecallsCorrectionsAndRemovals/default.htm
Whether the comments by the advertising lawyers that the NexGen High Flex Knee was recalled are misleading and defamatory will be decided in the lawsuit.
Questions were also raised in the lawsuit about the advertising lawyers used of Zimmers Logo and trademarks.
It will be interesting to see whether Zimmer can prove its allegations here and whether this is a legitimate lawsuit. It is also possible, in my personal opinion, that Zimmer may have a motivation here to intimidate lawyers advertising for cases to try reduce the number of product liability cases that will be filed against it. I will trust the court system to resolve these issues.
The Saunders & Walker Law Firm, InjuryBoard, and the content of this website is not affiliated with, endorsed by, associated with, or sponsored by Zimmer. Saunders & Walker's use of the trademarks, service marks, trade names, or design marks of NexGen or Zimmer are protected under the trademark doctrine of fair use, the Lanham Act, the anticybersquatting Consumer Protection Act, and the Uniform Domain Name Dispute Resolution Policy. This disclaimer is intended to provide visitors with notice of Saunders & Walker and InjuryBoard's good faith compliance with the nominative fair use doctrine under the trademark law of the United States.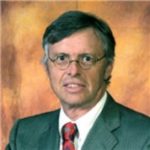 Admitted to practice law in all federal multidistrict litigation courts, the California State Bar and the Florida Bar. His philosophy is to provide aggressive, quality representations and seek fair compensation for individuals and their families who have suffered injury, death, or sexual abuse.