Matrixx Initiatives, Inc., a Scottsdale AZ healthcare company, has suspended sales of its highly popular nasal sprays Zicam Cold Remedy Nasal Gel, Zicam Cold Remedy Swabs, and Zicam Cold Remedy Swabs, kid's size because of its link with anosmia, a loss of the sense of smell. While the FDA can not order a product recall due to a lack of regulatory authority, the federal agency has taken the most aggressive action possible by ordering a sales suspension.
Matrixx officials have stated in a press release they'll comply with the FDA directive but would like an opportunity to meet with FDA officials to discuss the homeopathic over-the-counter remedy. Hundreds of consumer lawsuits have already been filed as a result of the product's link to anosmia with many more expected as a result of the FDA action.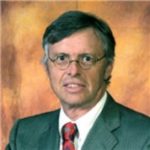 Admitted to both the California State Bar and the Florida State Bar, Joseph Saunders has also practiced in the United States District Court and the United States Court of Appeals. His philosophy is to provide aggressive, quality representation and seek fair compensation for individuals and their families who have suffered injury or death at the hands of insurance companies, large corporations, medical providers or governmental entities.