https://www.youtube.com/watch?v=408Xs86-cdc
The wave of litigation stemming from Xarelto bleeding complications continues to grow. There are now almost 7,000 pending lawsuits, including 2,800 federal cases that have been consolidated into multidistrict litigation and being overseen by the Honorable Judge Eldon E. Fallon in the Eastern District of Louisiana.
The suits have been filed against pharmaceutical giants Bayer Corporation and Johnson & Johnson and focus primarily on the lack of a reversal treatment for Xarelto. Bayer developed Xarelto and markets the product in Europe, Janssen Pharmaceuticals (a unit of Johnson & Johnson) is licensed to market Xarelto in the US.
At issue in the lawsuits is that Rivaroxaban (Xarelto) was brought to market without the kind of effective antidote to reverse the drugs anti-coagulant effects, putting patients at risk of life threatening and uncontrolled bleeding. Rivaroxaban was introduced in 2011 to replace the anti-coagulant Warfarin, which was a difficult drug to administer but could be quickly reversed with the intervention of Vitamin K.
When the FDA first approved Xarelto, internal reviewers at the organization were concerned about the validity of the single study used as the basis for the drug's approval. Since then documents uncovered in the current MDL seem to indicate that the reviewer's concerns might be well founded. Since the drug's introduction in the U.S. there have been an alarming number of bleeding issues, and in some cases deaths that have been associated with Xarelto.
Recently the hopes of plaintiffs in the Xarelto lawsuits have been buoyed by a recent settlement over another controversial new-generation blood-thinner, Pradaxa. Released in 2010 by Boehringer Ingelheim, Pradaxa quickly became the focus of more than 4,000 lawsuits because of thousands of adverse event reports that were filed, 750 of which were reporting fatalities. On the eve of the start of the trial, Pradaxa's manufacturer agreed to a $650 million settlement in lieu of going to trial.
An aggressive timetable has been set for the Xarelto MDL. Four bellwether cases have been selected. These cases will be instrumental in determining if a settlement can be reached and will be watched closely. The first and second cases will be presented in the Eastern District of Louisiana on February 6th and March 13th of 2017. The third and fourth cases have been relocated to other districts, and will be heard on April 24th and May 30th of 2017.
At Saunders & Walker we have a long history representing victims harmed by drugs and medical devices. If you or a loved one suffered injury or death from a bleeding incident while on Xarelto, please don't hesitate to contact us for a free consultation.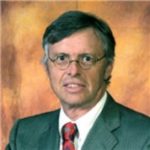 Admitted to practice law in all federal multidistrict litigation courts, the California State Bar and the Florida Bar. His philosophy is to provide aggressive, quality representations and seek fair compensation for individuals and their families who have suffered injury, death, or sexual abuse.