The FDA has said that Bayer's Trasylol increases the risk of death compared to similar drugs. Trasylol also known as aprotinin, is used in heart bypass surgery to stem excessive bleeding. The drug works by blocking enzymes that dissolve blood clots, hence less bleeding. However, the blood clots are a risk factor for heart attacks and death. Curiously, the FDA has stated a month earlier that the drug can remain on the market in spite of these risks.
For more information on this subject, please refer to the section on Drugs, Medical Devices, and Implants.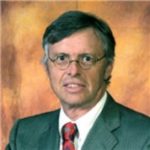 Admitted to both the California State Bar and the Florida State Bar, Joseph Saunders has also practiced in the United States District Court and the United States Court of Appeals. His philosophy is to provide aggressive, quality representation and seek fair compensation for individuals and their families who have suffered injury or death at the hands of insurance companies, large corporations, medical providers or governmental entities.