In anticipation of a wave of lawsuits, the federal courts have issued an order coordinating the Actos bladder cancer lawsuits before one judge in the United States District Court for the Western District of Louisiana. Actos is a diabetes medication that is promoted to decrease insulin resistance but has been linked to bladder cancer.
Actos is the single ingredient product containing pioglitazone. The medication is also sold in combination with metformin under the names Actosplus Met and Actosplus Met XR. Metformin is another diabetes medication that has a different mechanism of action. Pioglitazone is also sold in combination with glimepiride, a third diabetes medication, in a product called Duetact.
Actos is a blockbuster profit maker for pharmaceutical manufacturer Takeda Pharmaceutical Industries Limited with sales of over $2.5 half billion in 2010. Sales appear to be beginning to decline in the face of concerns about the risks of bladder cancer. In September 2010, The U. S. Food and Drug Administration (FDA) began reviewing data from an ongoing Takeda ten year epidemiological study of the relationship between Actos and bladder cancer.
In the spring of 2011 the European Medicines Agency (EMA) began a review of the risks of bladder cancer from Actos. In June of 2011, France's drug safety agency suspended the use of Actos followed by Germany and Luxembourg. In June of 2011 the FDA required a new safety label indicating that: "The use of Actos for more than one year may increase a person's chance of bladder cancer".
Takeda is one of the oldest pharmaceutical companies in Japan. It has created a subsidiary in the United States entitled Takeda Pharmaceuticals North America, Inc. that is based in Deerfield, Illinois. There are a number of lawsuits that have been filed in Cook County, Illinois, the home of the American subsidiary, and many more cases are expected to be filed there.
Symptoms of bladder cancer may include blood in the urine. Actos, Actosplus Met, or Duetact should not be discontinued without consultation with the treating doctor because the benefits of the drugs for treatment of the diabetes need to be weighed against the risk of cancer in each individual.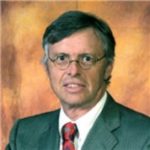 Admitted to practice law in all federal multidistrict litigation courts, the California State Bar and the Florida Bar. His philosophy is to provide aggressive, quality representations and seek fair compensation for individuals and their families who have suffered injury, death, or sexual abuse.