Since its release on May 11, 2001, Yasmin (also known as "Yas" or "Yaz") has been one of the most popular oral contraceptives with sales topping $570 million in 2007. Yasmin is the first-of-its-kind and unique from other birth control pills because it is a progesterone and estrogen combination birth control pill containing the progestin drospirenone. Drospirenone causes elevated blood levels of potassium which may lead to serious health problems. In fact, Yasmin has recently been under heavy scrutiny for possible links to serious side effects including stroke, pulmonary embolism, deep vein thrombosis (DVT), heart attack, and even death. Almost immediately after its release to consumers, consumer advocacy groups such as Public Citizen listed Yasmin on its "Worst Pills List." Since then, this medication continues to be named on numerous other discussion forums and consumer watch groups' websites that caution consumers about using Yasmin due to its serious health risks compared to other birth control pills, especially since it is no more effective than other oral contraceptives in preventing pregnancy.
Back in 2003, the FDA sent a warning letter to Bayer about misleading advertising claims that overstated the efficacy and safety of Yasmin by suggesting Yasmin was "unique" and therefore clinically superior to other birth control pills because it contains the chemically different progestin drospirenone. Then, in 2008, the FDA sent Bayer a warning letter over two Yaz television commercials that touted certain treatments for which the drug was not approved and for minimizing Yaz's risks. In February of 2009, a settlement was reached between Attorneys general from 27 states (including the State of Florida) and Bayer Corp. over misleading TV ads that suggested the oral birth control pill Yaz was approved for and effective in treating PMS and acne. Bayer was ordered to spend $20 million correcting alleged misinformation in prior direct-to-consumer advertisements and is required submit all future proposed Yaz television ads to the FDA for approval prior to their release.
To date, Yasmin has yet to be recalled by either the FDA or its manufacturer, Bayer Healthcare Pharmaceuticals. Bayer has settled the FDA and state complaints made against it, but not before securing a large portion of the oral contraceptive market (thanks in part to misleading claims). As additional reports begin to surface linking serious health problems with Yasmin, Bayer must be held accountable to the victims whom were intentionally misled into taking Yasmin.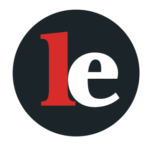 The Legal Examiner and our Affiliate Network strive to be the place you look to for news, context, and more, wherever your life intersects with the law.