In a move to make the relationship between the FDA and the outside advisors more transparent, the FDA will require them to disclose potential financial conflicts of interest in writing. In 2006, a study found that a quarter of all experts the FDA relied on for advice on drugs, including whether or not to approve them for public use, had a financial conflict of interest. The proposed changes come on the heels of Congressional investigations into potential conflicts of interest with the drugs Avandia and Ketek.
For more information on this subject, please refer to the section on Drugs, Medical Devices and Implants.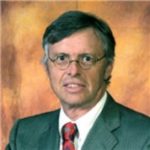 Admitted to both the California State Bar and the Florida State Bar, Joseph Saunders has also practiced in the United States District Court and the United States Court of Appeals. His philosophy is to provide aggressive, quality representation and seek fair compensation for individuals and their families who have suffered injury or death at the hands of insurance companies, large corporations, medical providers or governmental entities.