A British medical study released this week in the online edition of the Archives of Internal Medicine reports that the diabetes drug Actos can increase the risk of vision loss from macular edema. Actos, the trade name for pioglitazone, is the subject of a wave of lawsuits for causing bladder cancer.
Diabetic patients are already at risk for vision loss from the diabetes disease process. About twenty percent of diabetics have vision loss from the disease. However, this study compares Actos and Avandia users with other diabetes patients not taking that class of diabetes drug. Therefore, the study uses a comparison group that should have the same underlying 20% macular edema rate. So this study provides scientific evidence that the increased vison loss suffered by the Actos users is likely to be from the drug and not from their diabetes.
The researchers found that Actos increased the risk of vision loss for diabetics from macular edema by 2 to 3 times. They did comment that the absolute risk of vision loss from Actos was still relatively low.
It will be interesting to see whether this new medical evidence sparks a new wave of lawsuits by diabetics with vision loss. I have spoken to several Actos users this week who were informed by their doctors that Actos may have contributed to their vision loss. I plan to review their medical records in light of this new study to see if the manufacturer of Actos may be responsible for causing vision loss in these actos users.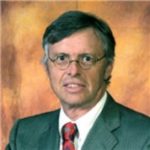 Admitted to practice law in all federal multidistrict litigation courts, the California State Bar and the Florida Bar. His philosophy is to provide aggressive, quality representations and seek fair compensation for individuals and their families who have suffered injury, death, or sexual abuse.