According to a Wall St. Journal article, the Senate Finance Committee has found that Glaxo Smith Kline intimidated and coerced a prominent critic of its diabetes drug Avandia so that he would no longer speak critically of the drug. Dr. John Buse, a diabetes expert and professor of medicine at the University of North Carolina, began to criticize the drug in 1999. Buse became concerned over Avandia's cardiovascular risks. According to the Senate Finance report, Glaxo's CEO Jean-Pierre Garnier and former research chief Tachi Yamada were involved in the intimidation.
These are very serious allegations and demonstrate why the federal government needs to take an active role in monitoring the role between physicians and pharmaceutical companies. If consumers are to trust the drug companies, there must be transparency between pharmaceutical companies and their physician experts. There is absolutely no room for intimidation and coercion of doctors who are trying to ensure public safety.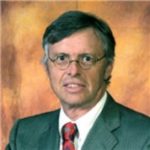 Admitted to both the California State Bar and the Florida State Bar, Joseph Saunders has also practiced in the United States District Court and the United States Court of Appeals. His philosophy is to provide aggressive, quality representation and seek fair compensation for individuals and their families who have suffered injury or death at the hands of insurance companies, large corporations, medical providers or governmental entities.