Today, Matrixx Initiatives, Inc., the manufacturer of Zicam Nasal Spray and Swabs cold remedies, announced that it had an agreement to settle lawsuits against the Company. However, the reported settlement agreement only relates to consumer class actions relating to marketing of the products. The hundreds of injury cases brought by consumers who allege that they suffered from loss of smell from the products have not been settled and are not part of the reported agreement to settle the class action cases.
Matrixx marketed Zicam Nasal Spray and Nasal Swabs containing zinc gluconate until June of 2009 when the FDA sent the Company a warning letter with concerns about large numbers of reports of anosmia, which is loss of smell, associated with the use of the zinc gluconate containing cold remedies. Matrixx withdrew the products from the market after the FDA warning letter.
Hundreds of individual injury lawsuits are proceeding against Matrixx in the State courts in Arizona and in the federal multidistrict litigation in the United States Court for Arizona. Matrixx Initiatives is based in Phoenix, Arizona.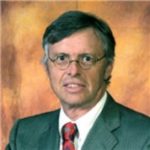 Admitted to practice law in all federal multidistrict litigation courts, the California State Bar and the Florida Bar. His philosophy is to provide aggressive, quality representations and seek fair compensation for individuals and their families who have suffered injury, death, or sexual abuse.