The FDA is reporting that instances of adverse events have more than doubled from 2006-2008. The adverse events associated with Reglan involve a muscle disorder tardive dyskinesia. The increase precedes Reglan's black box warning. Since the reporting system is voluntary, the adverse events may be significantly higher than those reported.
Reglan and its generic equivalent metoclopramide were approved by the FDA for short term treatment for certain types of gastrointestinal disorders such as gastroesophageal reflux disease or diabetic gastroparesis. However, the drug's marketing campaign pushed for longer term usage, substantially increasing the drug company's profits.
It was until February 2009 that the FDA pushed for a black box warning for Reglan. The disorders associated with Reglan use include tardive dyskinesia, dystonia, and neuroleptic malignant syndrome. All three are neurological disorders that can cause serious side effects involving muscle movement, pain, rapid breathing, and elevated heart rate.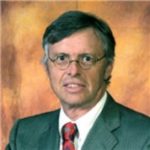 Admitted to both the California State Bar and the Florida State Bar, Joseph Saunders has also practiced in the United States District Court and the United States Court of Appeals. His philosophy is to provide aggressive, quality representation and seek fair compensation for individuals and their families who have suffered injury or death at the hands of insurance companies, large corporations, medical providers or governmental entities.