With more than a dozen cases of liver toxicity, failure and death now linked to GlaxoSmithKline's drug Avandia, the consumer advocacy group Public Citizen is pushing the FDA to ban the drug.
In the meantime, GlaxoSmithKline's spokesperson continues to state the drug is safe and effective. It even deemed the liver risks "acceptable". "We do not believe there is a connection between liver toxicity and this medicine." They were willing to state this as fact even though the GlaxoSmithKline folks hadn't read the Public Citizen document or the evidence backing up the call for an outright ban of the drug.
When the FDA approved its use in 1999, Avandia was supposed to replace the dangerous drug Rezulin. However, in allowing Avandia to enter the marketplace, the FDA would only say that the drug posed less health risks than Rezulin. This is hardly the standard for safety that consumers should expect from the federal government which is charged with monitoring and assuring public safety.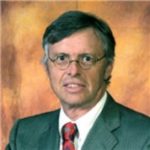 Admitted to both the California State Bar and the Florida State Bar, Joseph Saunders has also practiced in the United States District Court and the United States Court of Appeals. His philosophy is to provide aggressive, quality representation and seek fair compensation for individuals and their families who have suffered injury or death at the hands of insurance companies, large corporations, medical providers or governmental entities.