A new medical study jointly proffered by Medco Health Solutions, Inc. and Indiana University School of Medicine show that cardiac patients who take the anti-clotting drug Plavix in combination with the most popular heartburn drugs such as Nexium, Prevacid, Protonix, and Prilosec OTC are 50% more likely to experience a heart attack. The study points out that certain heartburn medications interfere with the anti-clotting drug Plavix's effectiveness. A Nexium spokesperson noted that such a conclusion may be premature since there is conflicting data concerning the heightened risk of heart attack.
This latest news raises troubling questions about drug interactions. Plavix, a drug that's been on the market for a decade, is the most widely used anti-clotting drug. Yet, doctors are now just learning about the potential dangerous drug interaction.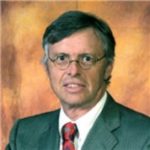 Admitted to both the California State Bar and the Florida State Bar, Joseph Saunders has also practiced in the United States District Court and the United States Court of Appeals. His philosophy is to provide aggressive, quality representation and seek fair compensation for individuals and their families who have suffered injury or death at the hands of insurance companies, large corporations, medical providers or governmental entities.