Novartis AG has decided to delay it diabetes drug Galvus because of concerns with liver toxicity problems. The drug is supposed to compete favorably with Merck's diabetes drug Januvia but problems with high dosage of Galvus has forced its delay to the market. Januvia is a once daily diabetes drug that works in a similar fashion to Galvus but doesn't have the same liver toxicity concerns as Galvus.
For more information on this subject, please refer to the section on Drugs, Medical Devices, and Implants.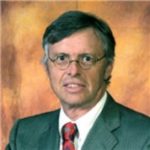 Admitted to both the California State Bar and the Florida State Bar, Joseph Saunders has also practiced in the United States District Court and the United States Court of Appeals. His philosophy is to provide aggressive, quality representation and seek fair compensation for individuals and their families who have suffered injury or death at the hands of insurance companies, large corporations, medical providers or governmental entities.