The FDA and drug manufacturer Novartis have issued an alert to healthcare professionals about its drug Myfortic. The drug is used to treat patients with kidney transplants but it has been positively linked to pregnancy loss and congenital malformations. The FDA has stated that Myfortic should not be used in female patients who plan on becoming pregnant due to the increased risk of fetal injury or loss. Accordingly, the FDA has changed Myfortic's pregnancy category to D which indicates a higher risk of fetal risk.
For more information on this subject, please refer to the section on Drugs, Medical Devices, and Implants.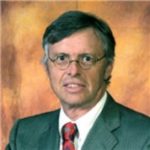 Admitted to practice law in all federal multidistrict litigation courts, the California State Bar and the Florida Bar. His philosophy is to provide aggressive, quality representations and seek fair compensation for individuals and their families who have suffered injury, death, or sexual abuse.