First it was Vioxx and Celebrex linked to an increase in heart attacks and strokes. Now, arthritis drugs Humira, Cimzia, Enbrel and Remicade are drawing FDA attention for a potential fungal infection known as histoplasmosis. The drugs work by suppressing the immune system which can lead to a dangerous, possibly deadly fungal infection. The US FDA is requiring the makers of the drugs to strengthen their warning labels.
Of 240 cases reported, 45 people have died from the fungal infection. The fungal infection is not necessarily easy to diagnose and some doctors have missed the diagnosis resulting in serious illness even death. According to the NY Times, the 4 drugs have also been linked to cancer in young patients.
None of this is good news for the drug makers. Humira is sold by Abbott Laboratories; Cimzia by UCB; Enbrel by Amgen Inc. and Wyeth; and Remicade by Centocor, a unit of Johnson & Johnson and Schering-Plough Inc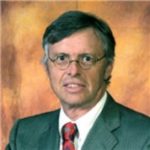 Admitted to both the California State Bar and the Florida State Bar, Joseph Saunders has also practiced in the United States District Court and the United States Court of Appeals. His philosophy is to provide aggressive, quality representation and seek fair compensation for individuals and their families who have suffered injury or death at the hands of insurance companies, large corporations, medical providers or governmental entities.