A recent academic medical study provides a solid scientific basis to prove that highly advertised "Low T" drugs AndroGel and Axiron and others are causing heart attacks, strokes, and blood clots in men taking these drugs. The study referred to as the Finkle Study is entitled "Increased Risk of Non-Fatal Myocardial Infarction Following Testosterone Therapy Prescription in Men." It was published in the January 2014 edition of PLOS One an online journal at www.plosone.org, a respected peer reviewed medical journal.
The study found that the "Low T" drugs doubled the heart attack risk of men over 65 years old and tripled the risk of heart attack of men under 65 who had other risk factors for heart attack.
AndroGel and Axiron are aggressively advertised on television as a virtual fountain of youth for middle aged and elderly men. There is little scientific evidence to support the claims of the drug manufacturers that these drugs have any medical benefit. Many respected physicians have called "Low T" a disease made up by the drug companies. Others have called "Low T" a bogus disease. There is a very small group of men with a condition called hypogonadism that is a real disease but the broad advertising claims suggesting that if a man has low energy or fatigue he may need this medicine is just false and now is proven to be dangerous.
All drugs have some risks and a physician and patient should balance the benefits versus the risks to decide a course of medicine therapy. But  the Low T advertising promotions don't mention the double or triple risk of heart attack and push the drugs as a virtual elixir of youth which is just false.
The manufacturers of these drugs should be legally liable to those men who suffer heart attacks, strokes and blood clots because they are promising a benefit that the drugs can't deliver and they are hiding the serious health dangers of the drugs. The first lawsuits have just been filed so there are no court rulings, verdicts, or settlements.
My law firm is representing men and their families who have suffered from side effects from AndroGel and Axiron and I am happy to answer questions and review potential lawsuits involving these drugs.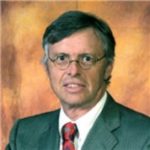 Admitted to practice law in all federal multidistrict litigation courts, the California State Bar and the Florida Bar. His philosophy is to provide aggressive, quality representations and seek fair compensation for individuals and their families who have suffered injury, death, or sexual abuse.