Zyprexa, Eli Lilly's schizophrenia drug, has come under fire for adverse effects including weight gain and diabetes. However, the latest bad news for Eli Lilly concerns the way in which it was marketed. That has drawn a class action lawsuit as well as the public dissemination of documents that Eli Lilly fought to keep confidential.
"Lilly's legitimate interest in confidentiality does not outweigh the public interest in disclosure at this stage," Judge Jack B. Weinstein wrote, according to the New York Times. A Lilly spokeswoman said the company wouldn't appeal the decision to release the documents but would appeal the certification of the class action. This is an important point made by Judge Weinstein. It's important not only in terms of drug litigation but any other case which involves public safety. The greater good of the public must supercede any confidentiality interest of a company or organization.
Of course, in the Zyprexa case, these documents had already been leaked by the NY Times a few years ago. While the judge rebuked the reporter who leaked the documents he also noted the public's right to court access.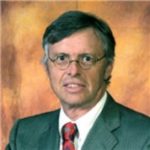 Admitted to both the California State Bar and the Florida State Bar, Joseph Saunders has also practiced in the United States District Court and the United States Court of Appeals. His philosophy is to provide aggressive, quality representation and seek fair compensation for individuals and their families who have suffered injury or death at the hands of insurance companies, large corporations, medical providers or governmental entities.