J&J CEO William Weldon was summoned to testify before the US House Committee on Oversight and Government Reform Thursday. In his testimony, he admitted the pharmaceutical company made mistakes concerning the numerous drug and medical device recalls it's had to issue in the past 12 months.
In prepared remarks, Weldon told Committee members, ""I know that we let the public down. We did not maintain our high quality standards. Children do not have access to our important medicines. I accept full accountability for the problems and I will take full accountability for fixing them."
The company has had to issue 6 drug recalls involving popular over-the-counter medicines such as Children's Tylenol, Motrin, and Benadryl.
It hasn't just been defective drugs that have caused the company problems. Just last month, DePuy, a subsidiary of Johnson & Johnson, was forced to recall its artifical hip, the DePuy ASR XL Acetabular System implants and DePy ASR Hip Resurfacing System implants have been recalled after numerous reports of defects and revision surgeries.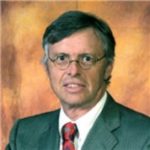 Admitted to both the California State Bar and the Florida State Bar, Joseph Saunders has also practiced in the United States District Court and the United States Court of Appeals. His philosophy is to provide aggressive, quality representation and seek fair compensation for individuals and their families who have suffered injury or death at the hands of insurance companies, large corporations, medical providers or governmental entities.