Presidential candidate John Edwards is proposing that pharmaceutical companies refrain from marketing new drug products for two years. This would give the FDA and health officials the necessary time to evaluate and monitor the safety and effectiveness of the drugs. It's also an acknowledgment that big pharma's overly aggressive marketing campaigns translates into huge sales for the pharmaceutical companies at the expense of consumer safety. It's definately a step in the right direction and a good move for consumers.
For more information on this subject, please refer to the section on Drugs, Medical Devices, and Implants.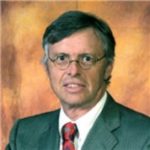 Admitted to both the California State Bar and the Florida State Bar, Joseph Saunders has also practiced in the United States District Court and the United States Court of Appeals. His philosophy is to provide aggressive, quality representation and seek fair compensation for individuals and their families who have suffered injury or death at the hands of insurance companies, large corporations, medical providers or governmental entities.