The generic for the popular anti-depressant Wellbutrin XL is under investigation by the FDA after consumers complained of severe headaches, anxiety, insomnia and digestive ailments. The generic Budeprion XL was approved for use in 2006. A consumer products advocacy group ConsumerLab.com began testing the drug after the complaints arose. The tests revealed some differences in the scientific formulation of the drug from Wellbutrin. Other tests revealed that the generic Budeprion's timed release formula actually released 4 times the amount of drug into the body in the same two hour period as Wellbutrin.
For more information on this subject, please refer to the section on Drugs, Medical Devices, and Implants.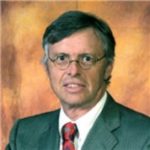 Admitted to both the California State Bar and the Florida State Bar, Joseph Saunders has also practiced in the United States District Court and the United States Court of Appeals. His philosophy is to provide aggressive, quality representation and seek fair compensation for individuals and their families who have suffered injury or death at the hands of insurance companies, large corporations, medical providers or governmental entities.