A problem we have come across time and again in our personal injury practice is that drug samples handed out by medical providers are often not well-documented (if even documented at all) in our clients' medical charts. This can especially be problematic if there is a drug recall and the patient cannot be notified, or if the client suffers a drug-related injury and cannot document how many pills, including the dosage information and lot numbers, or for how long the medication was ingested. In the May 2009 issue of PLoS Medicine (Public Library of Science), an article entitled "No More Free Drug Samples?" raises some valid questions and concerns regarding the practice of drug sampling by physicians:
Drug samples don't help the poor – According to the authors, studies show that less than one-third of drug samples handed out by physicians are to the poor, while the highest income category patients are the most likely to receive samples. Additionally, low-income patients without insurance were less likely to receive samples as opposed to patients with health insurance. According to research published last year in the February 2008 issue of the American Journal of Public Health, only 28 percent of those who got samples were poor, whether insured or not.
Samples serve as marketing, not charity – Pharmaceutical companies spend a considerable portion of their advertising budgets on marketing and distributing samples to doctors. Numerous studies have shown that samples have a major influence on the prescribing habits of physicians. In one study, doctors with access to samples were more likely to prescribe those drugs instead of an over-the-counter alternative.
Samples lead to a negative quality of care – There are many valid reasons the authors give as to why samples actually decrease the quality of care. Since most samples are for expensive, new drugs (and not generics), samples make it easier to ignore cheaper generic options that could be saving patients and the system cash over time. Also, new drugs often lack long-term medical studies confirming safety and efficacy. Perhaps most dangerous, though, is the lack of pharmacy oversight. Pharmacists are trained to identify potentially harmful drug interactions, intercept medication errors, and offer more detailed instructions and warnings to patients. A sample given by the doctor, in contrast, does not have any oversight by a pharmacist. This could lead to dangerous medication errors or interactions.
Samples lead to increased healthcare costs – health care costs increase because of samples, for both the patient receiving them and the industry as a whole. Samples create an even more competitive prescription drug market, as manufacturers spend an immense amount of money to increase their market share. In turn, these costs are recouped in the ever-increasing drug cost to consumers. Prescription drug costs in the U.S. increased FIVE TIMES from 1990 to 2005. This number is still rising – another article predicts prescription drug costs will increase from $216 billion in 2006, to over $500 billion in 2017.
Obviously, economic times are tough for many people and medical costs are soaring, but there are a number of safety issues in giving drug samples that are troubling. Even if some instructions are given to the patient, there's usually no information about potential interactions with other drugs, much less instructions on how the drug should be taken. The authors instead suggest using a voucher system that would enable a patient to have a prescription filled at a pharmacy without charge. This certainly would help to eliminate some of the problems plaguing the current system like inadequate documentation and lack of pharmaceutical review.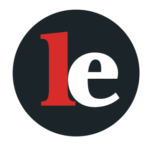 The Legal Examiner and our Affiliate Network strive to be the place you look to for news, context, and more, wherever your life intersects with the law.